mrs_mquve
Two more things I've had finished for a while ^_^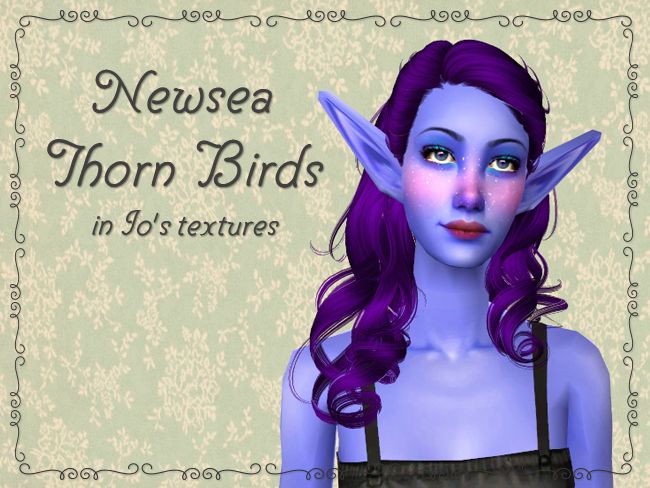 (shown in Detonator)
F / All Ages / Polycount: 14387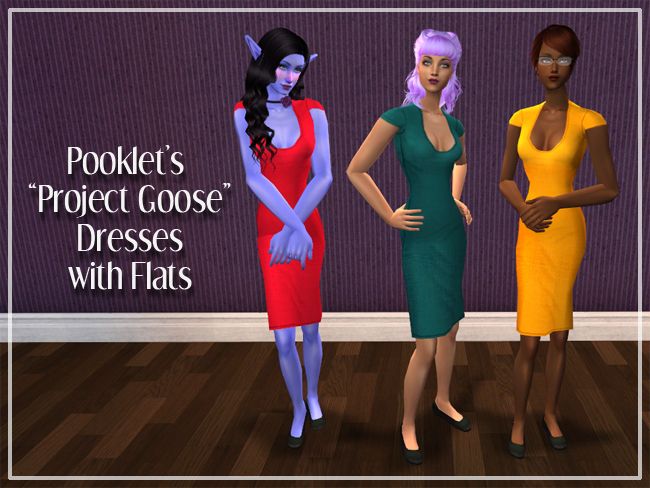 This hair was a freakin' walk in the park after Rose Gudai 009. I'm sure it's been done in Io's textures before, but I've been more productive by telling myself "if you want it and you're capable of making it yourself, do it."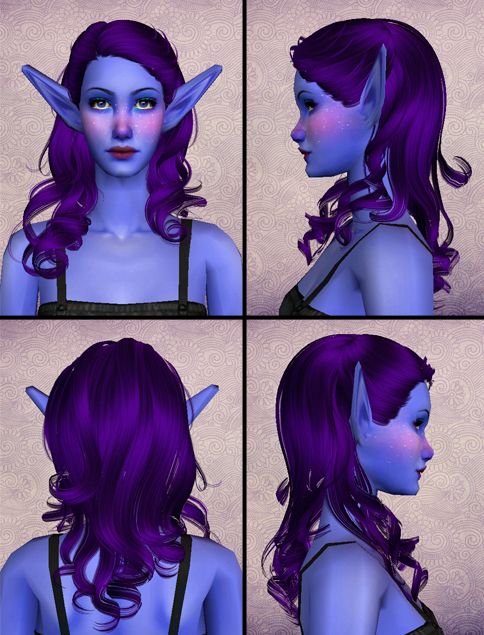 48 colors
, naturals are binned but not familied (grays and Bastet are in custom). Mesh is included.
DOWNLOAD Newsea Thorn Birds
I love Pooklet's "Project Goose" dresses from their
2010 Advent at GoS
, but I'm not a fan of the shoes on the mesh. I only recently come across
this shoeswap
that demonic-pixie did with Amaryll's flats, so maybe it's been done already, but I slapped Pooklet's dress textures on it. Yay, now my self-sim can wear it realistically! (I have balance problems and can't wear heels higher than 3", and it sucks because I want to. I
own
2 pairs of 4" heels, but I rarely wear them and if I do it's not for long. Flats
are
adorable, though. But I digress.)
For (Y)AF, 21 colors, categorized as Everyday & Formal. The mesh has a fat but no preg morph.
DOWNLOAD Pooklet's "Project Goose" with Flats
CREDITS:

Hair-
Mesh by Newsea
Textures by Io
Colors by Pooklet, Io, Lilith, Digital Angels, Almighty Hat, Aweeshie, & Furbyq
Dress-
Mesh by demonic-pixie (original dress by Corinne, flats by Amaryll)
Textures by Pooklet